---
RCM Video Products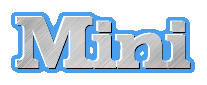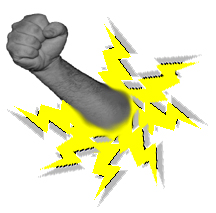 12v / 5.5 Amp 70 Watt Power Supply with 4 pin female XLR Connection
---
P R O D U C T S



Click on the image above for a larger detailed version.


Model - Ps55

This light weight switching type 5.5 amp power supply
works with 90 ~ 264Vac.
IEC connector for easy adaptation to overseas use.
Includes 6 foot long US standard 120v A/C input cord.
The 6 foot output cord is terminated with a 4 pin female XLR connector for direct hookup to your equipment.
Green LED power light illuminates when plugged in.

Made with high quality parts for a
lifetime of durable performance!

This power supply is the perfect size for today's
cameras and camcorders.
It's small case pumps out
12 volts, up to 5.5 amps @ 70 watts.
Automatic built in surge protection will auto reset when unplugged.
This is about the same as using an IDX Lithium Ion NP1 battery,
or an Anton Bauer ProPack Brick or Hytron 50.
This is perfect for the:
JVC GY-DV500 Mini-DV
JVC GYX2 S-VHS
Sony DSR-300 DVCAM
Panasonic AJD-200 DVC-PRO
Panasonic Supercam S-VHS
Sony UVW-100 Betacam SP
Sony BVW-300 Betacam SP
Sony DXC Series cameras.
Any Pro/Broadcast Camera!
Perfect for S-VHS, Mini-DV, DVCAM, Betacam SP, M-II, DVC-PRO or any format camera!

This will work with most any camera or portable VTR that uses the 12 volt 4 pin XLR.
Use it for small PVM series monitors, lights or whatever!
This is a perfect and affordable alternative to more expensive power supplies,
why wear out your batteries on a shoot?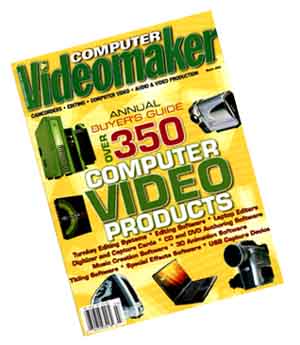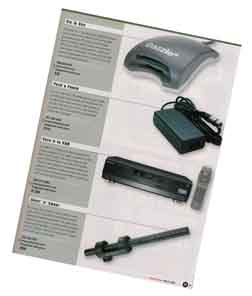 As seen in this months issue of
VIDEOMAKER Magazine!
March 2002, "New Gear" Page 19

We are not afraid of the competition!
Don't be fooled by lame imitations!
The other guy's models are HALF of the power of ours,
and cannot match the PUNCH of our 12 volt, 5.5 full amps!
Get the best, get the real thing.
Get the RCM Mini-Punch PS-55!
Of course you know that an OEM power supply made by your camera manufacturer,
(Sony. JVC, Panasonic, etc.) would cost you hundreds of dollars!
Why pay more?
Want to know more?
Check out the detailed specifications and camera compatibility.
Your RCM Ps55 Mini-Punch Power Supply is guaranteed for a full 90 days.
If your Ps55 should fail, we will replace it free providing shipping is paid by the buyer to and from us.
A 10 day, money back guarantee is also offered, not including shipping charges and a 15% restocking fee.
Questions?
Contact Robert Moseley @ videobob@hotmail.com



Only
$149.95
Plus $8.00 for shipping and insurance.
Pay by CREDIT CARD / CHECK using PAYPAL!

---
---
Need it faster?


Get it sent to you by USPS EXPRESS OVERNIGHT
For only

$30.00

More


(Total $179.99)


Click on the button above to order EXPRESS SHIPPING!

- WHOLESALE ORDER -
If you would like to be a dealer for the Mini-Punch,
we require you buy 10 units at a time and you will get the wholesale dealer
discount of $89.00 per unit with a standard US shipping charge included of $30
with includes the cost of using Paypal, shipping insurance,
delivery confirmation via USPS.


Total - $930.00



PRESS IMAGES
---
Created by : RCM MEDIA
---